System introduction
The coking intelligent management system covers coal yard management, coal bunker management, production management, quality management, automatic coal blending and quality prediction, coking coal operation guidance, and production statement business functions. It has established a production management technology platform for the site, and established computer logistics management and information management for the whole production process. It not only provides a lot of information support for the reasonable production coordination and organization of the coal preparation workshop and the team, It also realizes the monitoring of the coal preparation production process for the management departments at all levels to achieve stable production.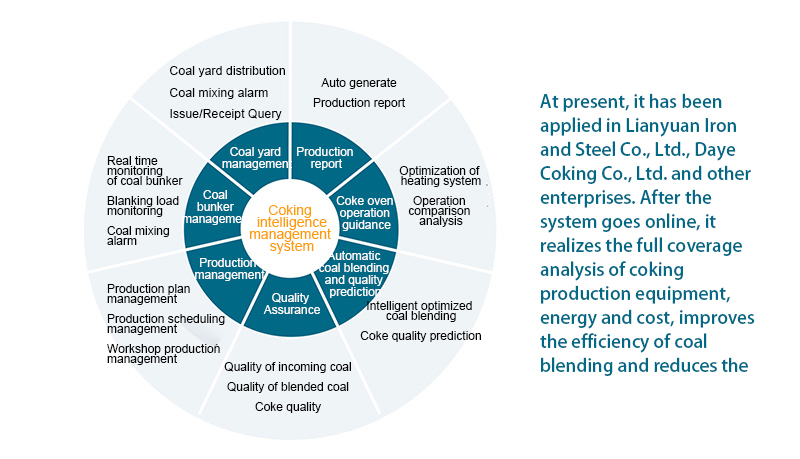 Intelligent management of coking edge


0412-6820006/2206999

Laser Industrial Park (South Park), High tech Zone, Anshan, Liaoning

Copyright:Liaoning Acurite Coking Environmental Protection Co.,Ltd.
辽ICP备19000478号-1
Shenyang website construction: Seqill Media provides overall network planning